Rep. Steve King Removed From Committees Due To 'White Supremacist' Comments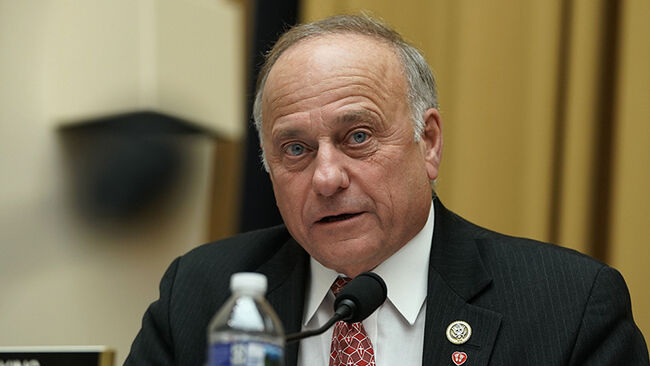 The Republican Party has stripped Iowa Rep. Steve King of his committee assignments following his controversial comments questioning how terms like "white nationalist" and "white supremacist" became offensive.
"White nationalist, white supremacist, Western civilization — how did that language become offensive?" King asked during an interview with the New York Times. "Why did I sit in classes teaching me about the merits of our history and our civilization?"
King tried to put out the flames following an outcry from the press and politicians on both sides of the aisle, explaining that he was only referring to "western civilization."
"My record as a vocal advocate for Western Civilization is nearly as full as my record in defense of Freedom of Speech," King said. "I will continue to point out the truth and work with all the vigor that I have to represent 4th District Iowans for at least the next two years."
Despite his explanation, the GOP decided to remove King from his committees and said comments like his will not be tolerated.
"We will not tolerate this type of language in the Republican Party... or in the Democratic Party as well," House Minority Leader Kevin McCarthy, said. "I watched what Steve King said and we took action."
In addition to losing his committee assignment, the House is holding a vote sponsored by South Carolina Rep. James Clyburn to disapprove King's comments. Other Democratic representatives want to censure the Iowa Republican, while some members of Congress have called for him to resign.
Photo: Getty Images