UPDATE: Dog shot with 4 arrows in Des Moines was attacking poodle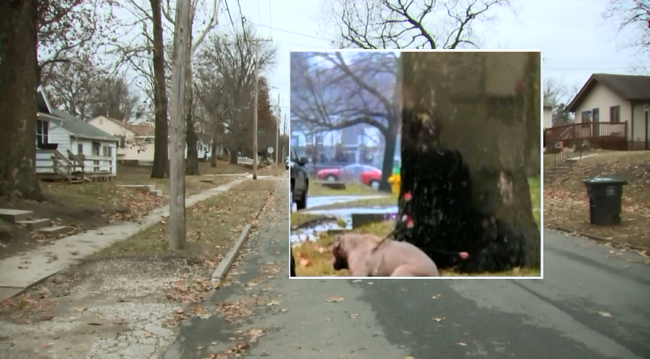 DES MOINES, Iowa - Des Moines police say the case of a pit bull shot with a bow and arrows is unusual, all around.
"It is unusual that you would find a stray and just automatically introduce it into your home, where you have another dog," Sergeant Paul Parizek, Public Information Officer for the Des Moines Police Department tells WHO TV Channel 13.
"Dogs are instinctively territorial, and I think that it's kinda predictable that there's gonna be some aggression between them, regardless of what their breed or what their size is."
The Des Moines Police Department continues to investigate the case of a dog being shot with four arrows.
This all happened at a house in the 3900 block of 5th Avenue at two o'clock on Saturday afternoon.
A 27-year-old man who lives in that neighborhood with his grandmother says he found a stray pit bull in the rain at 18th and University and took it home to feed and take care of.
Then the pit bull began to attack his grandmother's pet poodle, Max, and had the poodle in its mouth.
That's when the man's uncle grabbed a bow and shot the pit bull with four arrows. Somehow, the pit bull, with the four arrows in it, got out of the house and wandered down the street.
A neighbor took a photo was taken of the dog and called police.
Both dogs were critically injured and put down.