Lawmakers Want To Interrupt Netflix Binging With Emergency Alerts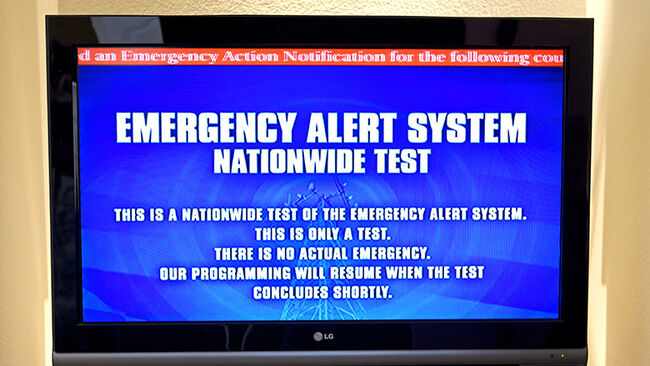 Hawaii Senator Brian Schatz and South Dakota Senator John Thune introduced a bill that would explore the feasibility of expanding the Emergency Alert System to streaming platforms. The current system can interrupt TV and radio broadcasts when there is an emergency, such as severe weather, but as more people cut the cord and ditch cable to switch to streaming services like Netflix for their entertainment, lawmakers are concerned that fewer people are seeing the emergency alerts.
Most of the Reliable Emergency Alert Distribution Improvement (READI) Act of 2018 focuses on preventing false alarms, like the one in Hawaii in which residents received a false alert about an incoming missile, but one section focuses on ensuring that people actually see the alerts, no matter where they are.
"When a missile alert went out across Hawai'i in January, some people never got the message on their phones, while others missed it on their TVs and radios. Even though it was a false alarm, the missile alert exposed real flaws in the way people receive emergency alerts," Senator Schatz explained.
The bill would also take away the ability to opt out of certain alerts that are sent to your cell phone.
"Emergency alerts save lives but management mistakes can erode their credibility and effectiveness. The READI Act implements lessons learned from past incidents and recognizes that emergency protocols must change along with communication technology," said Senator Thune.
Photo: Getty Images