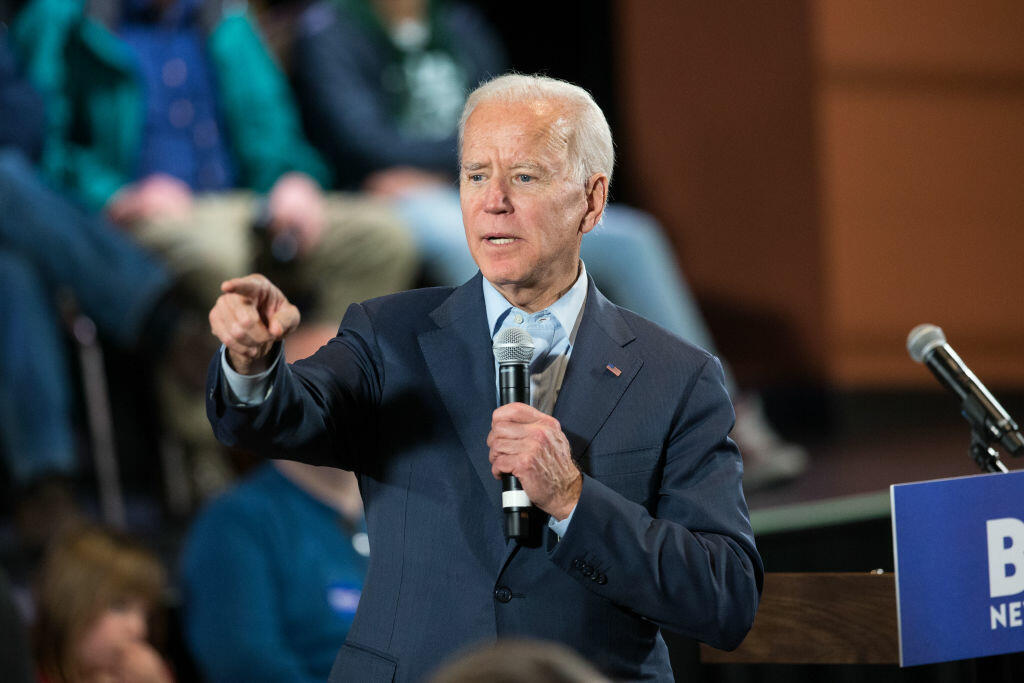 DES MOINES, Iowa - A new poll shows former Vice President Joe Biden on top in Iowa, with Vermont Senator Bernie Sanders, former South Bend, Indiana, Mayor Pete Buttigieg and Massachusetts Senator Elizabeth Warren in a tight race for second place.
The latest Monmouth University survey gives Biden 24 percent, followed by Sanders at 18 percent, Buttigieg at 17 percent and Warren at 15 percent.
Buttigieg led the same poll in November at 22 percent, but he's dropped 5 points, while Warren has lost by 3 points.
Biden and Sanders have each gained 5 points since November.
Minnesota Senator Amy Klobuchar garners 8 percent in the new poll, which is a 3-point gain since November.
Biden has picked up support with voters over age 65, gaining 15 points with the group since November, while Buttigieg has lost 15 points.
Forty-three percent of voters in the survey have firmly decided on their choice, up from 28 percent in November. Thirty-nine percent said there is a moderate chance they they could change their mind, including 28 percent who say it is somewhat likely.
Sixty-five percent of Biden's supporters claim they're unlikely to change their minds, followed by Sanders at 61 percent, Buttigieg at 59 percent and Warren at 53 percent.
The Des Moines Register/CNN/Mediacom Iowa poll released on Friday gave Sanders the lead with 20 percent, followed by Warren at 17, Biden at 16 and Buttigieg at 15.
The Real Clear Politics average of polls shows Biden with a slight lead at 20.7 percent support, followed by Sanders at 20.3, Buttigieg at 18.7, Warren at 16 and Klobuchar at 7 percent.
New Jersey Senator Cory Booker, who dropped out of the primary race Monday, garnered 4 percent in the Monmouth Poll and has 3 percent in the Real Clear Politics average.
If Booker's supporters are assigned to their second choice, the Monmouth survey would give Biden 25 percent, followed by Sanders at 18, Buttigieg at 17, Warren at 16 and Klobuchar at 9.
The Monmouth University poll surveyed 405 likely caucus-goers in Iowa and was conducted between January 9 and January 12. It has a 4.9 percentage point margin of error.