AeroMexico Trolling the U.S. With Ad About Trump's Border Policies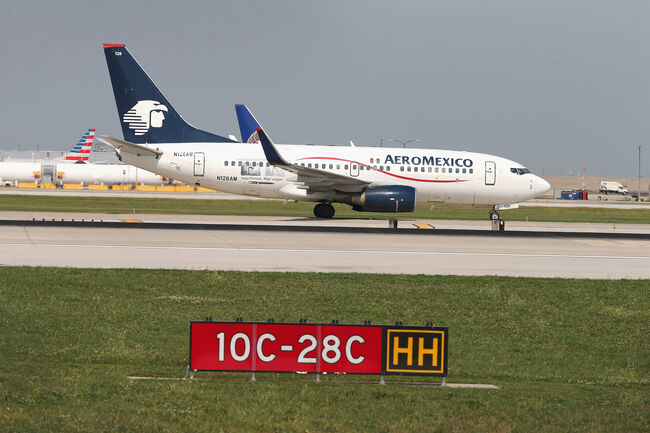 With nearly 35 million Americans visiting Mexico to take advantage of the sunny beaches and delicious margaritas, you would think our neighbor to the south would be a more popular tourist destination.
But, as political tensions have flared between the U.S. and Mexico, one airline is taking the initiative to help mend fences. A new ad from AeroMexico is offering "DNA discounts" on flights for those U.S. citizens who can prove they have Mexican DNA.
"Mexico's first destination is America, but America's first destination is not Mexico," the ad begins. "So we went to a typical American town to ask why they don't consider Mexico an option to travel to."
The commercial shows representatives with the carrier interview residents in Wharton, Texas, asking them for their opinion on Mexico. Wharton is located about 60 miles southwest of Houston and is only 300 miles north of the U.S.-Mexico border.
"Let me stay here in peace, and let those folks stay on their side of the border," one man says in the ad. Others say they enjoy the food and tequila, but have no interest in traveling to the country.
The same people are convinced by AeroMexico to take a DNA test to see if they had any Mexican ancestry in their bloodline. The carrier offered the interviewees discounts based on the percentage of a person's Mexican ancestry to those people who took the tests.
You probably can guess where this is going. The on-camera reveal showed that many of the same people interviewed had heritage they could trace back to Mexico.
Some of the customers were surprised by the results, calling them "Bull***t" while others were just as surprised.
"I love discounts," one person said.
The ad cites Department of Homeland Security stats that show Mexican immigration to the U.S. stretches back to the 1800s.
The promotion is aimed at residents in states in the Western United States, including Arizona and Utah.
This isn't the first time AeroMexico has stepped into the immigration debate using its commercials. Two years ago, the carrier released an ad "Fronteras" that featured images of border fences, riots and protests after Trump's inauguration.
Photo: Getty Images