U.K. Leader Teresa May Suffers Massive Defeat on Brexit Deal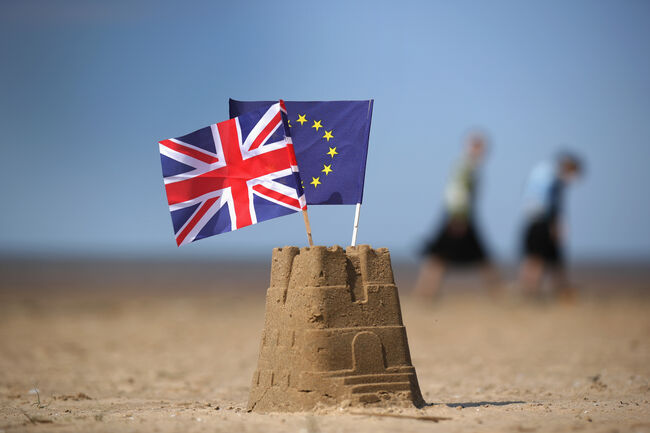 The United Kingdom's Prime Minister, Teresa May, was just handed a historic defeat on her Brexit plans in the House of Commons, the U.K.'s lower House of Parliament.
Lawmakers in the U.K. voted by 432 to 202 to reject the proposed "Withdrawal Agreement" - currently the only deal that European Union leaders have signed off on that would allow Britain to exit the economic bloc in March of this year.
Britain began the process of exiting from the European Union in 2016 after residents voted to invoke Article 50 of the Treaty on European Union. The UK is due to leave the EU in late March, unless an extension is negotiated.
The president of the European Commission Jean-Claude Junchker wrote on Twitter that he regrets the outcome of Britain's Brexit vote, warning that time "is almost up" for the country to make a decision.
"I take note with regret of the outcome of the vote in the @HouseofCommons this evening. I urge the #UK to clarify its intentions as soon as possible. Time is almost up #Brexit," Juncker wrote.
Immediately following May's historic defeat, May said the government would permit a vote of no confidence. Labour leader Jeremy Corbyn confirmed that he had tabled a no confidence vote, which will be heard on Wednesday. If MPs back the no confidence measure, the government or anyone who can command a majority, get an additional two weeks for a further confidence vote.
If the majority doesn't win, a general election will be called.
"We need to confirm whether the government enjoys the confidence of the house. I believe that it does but given the scale and importance of tonight's result it is right that others have the right to test that question if they wish to do so," May said.
May's Brexit deal was a tough sell for both sides of the aisle in Parliament with some MPs seeing it as a sell-out to the ideals of Brexit, while keeping many of the EU's rules. Other MPs argued the Brexit deal would have reduced their country's ease of trade with the world, repel global talent, and increase the cost of living.
The European Union is a political and economic union of 28 states in Europe that has been seen as a stabilizing force on the continent for the last thirty years. The internal single market has allowed member states to standardize laws and make it easier for citizens to move through those countries. A monetary union was established in 1999 with 19 EU member states using the Euro as their primary form of currency as of 2019.
Photo: Getty Images