'Twas the Monday before Christmas...and links!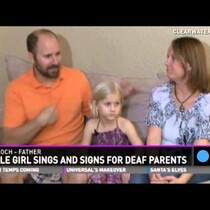 Posted December 23rd, 2013 @ 2:22pm
Thanks for all your Christmas tradition stories. For all the trappings of the holidays, these are the stories that really personalize it for me.
Here's that Omaha World Herald story about an unknown woman paying it forward. Serious hanky time. Go do something nice for someone.
Here's a USA Today about the little girl "signing" a Christmas pagent for her deaf parents: