Yes, it's Monday. Just let it happen...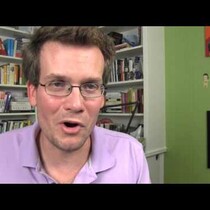 Posted March 31st, 2014 @ 2:15pm
Yeah, I get it...Mondays suck. But, just think about this--we've finally seen the return of spring! That can't be all bad, right? OK...I tried.
Big thanks to Campustown Action Association director Kim Hanna for spending some time with us this morning. She mentioned a website you can use to track the progress of Campustown redevelopment--you can find it here.
The Des Moines Register weighed in on Rep. Bruce Braley's gaff last week--it makes some very strong points, andn manages to take a poke at Sen Grassley for good measure.
And finally, on the Affordable Care Act's enrollment deadline day, here's a brilliant take down on why we pay so much, and get so little, from our healthcare system.